How we'll help you:
The CalorieKing Food and Exercise Diary
Research shows keeping a diary of your food and exercise activity can increase your chances of meeting your weight loss goals. By keeping a diary you can track your habits over time and see where you need to make changes. You can also easily see your progress – which is a great motivator!
Add your daily activity with a simple drag and drop; there are no complicated calculations for you to worry about
Customize your entries; we know everyone is different so you can modify your entries so they are right for you
Save your favorite items; we'll save you time and energy by keeping your most used items at your fingertips
Choose your own foods or follow a meal plan recommended by our experts; you decide what works for you
Stay focused and motivated with our reminders to weigh in and track your progress
Track snacking and when you eat; learn how regular meals can affect your metabolism and insulin levels
Create progress charts and reports; you can share with your medical professional and see how you are tracking towards your goals
Try the program for free
Goal Setting and Motivation Exercises
We know getting started on a weight loss journey can be hard. Goal setting and motivation affect the decisions we make everyday and are key to changing your habits. We'll help you set realistic goals and find the motivation to get started achieving them.
Our simple exercises will help you identify what keeps you on track and what barriers get in your way. We'll help you be mindful of what you do and why, every step of the way!
Realistic goals will help you stay focused
Try the program for free

Step-by-step guidance, articles and recipes
We believe the more information you have about food, exercise and behavior, the better equipped you'll be to make changes where you need to. Knowledge puts you in control of making the daily decisions that will help you shed the weight and keep it off.
As you progress through the Program we'll be recommending reading from our comprehensive library. We'll guide you step-by-step with helpful, expert advice on everything from dietary guidelines to easy ways to get started exercising.
Our library also has helpful tips on eating out, lower-fat cooking and we even have a recipe database full of new ideas and recipe makeovers.
Try the program for free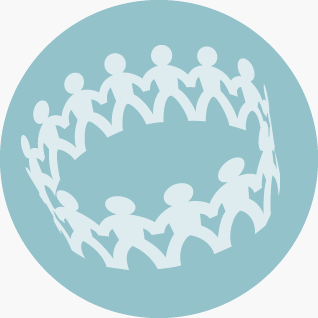 Vibrant, Friendly Community and Blogs
As a member you'll have access to our forums filled with people just like you on their journey towards healthier living. Having support and encouragement is key towards staying motivated or getting back on track.
People just like you

Our active community members come from all walks of life and are at every stage of their weight loss journey so you are sure to find someone to connect with. The forums are a great place to ask questions, browse for advice and find inspiration.

Your blog

We also offer the opportunity for you to create a personal blog to chronicle your journey and share your feelings. It is a great way to connect with how your habits are changing over time, and how this affects you and your lifestyle.

Our blog and Newsletter

CalorieKing also has a blog where experts share information and advice on a variety of subjects, seasonal themes and items in the news. We also have a newsletter that delivers new content and calorie count information straight to your email.
Our goal
Our goal is to give you the tools and knowledge so you can control your weight loss and healthy living journey. We'll guide you every step of the way and look forward to helping you get started