(?) Nutrition Facts
Calories

190

(

794

kJ)
Calories from fat

54

Total Fat
6g
9%
Sat. Fat
1g
5%
Trans Fat
0g
Cholesterol
0mg
0%
Sodium
390mg
16%
Total Carbs.
23g
8%
Dietary Fiber
3g
12%
Sugars
0g
Protein
11g
Calcium
200mg
How to burn
190

calories

To burn 190 calories, you could do any of the following: 2
53

mins

walking

22

mins

jogging

16

mins

swimming

29

mins

cycling
Tracking carbs?
HEALTHeDiabetes is the most useful iPhone weight control app for people living with type 2 diabetes.
Learn more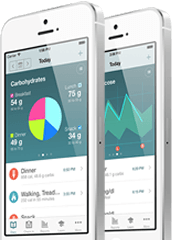 Calorie, Fat & Carbohydrate Counter
At Last! Now on Kindle. Fully searchable, indexed
and zoomable text size.
7-Day Free Trial
Expert help, awesome tools and community support
You've got nothing to lose (except weight)
Start Today
Free Newsletter
Receive the latest nutrition and fitness advice, product updates and recipe makeovers.