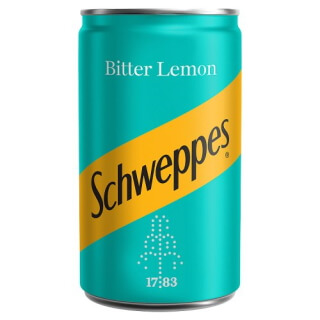 How many calories in

Schweppes Bitter Lemon
Fat

0

g

Carbs

6.8

g

Fibre

0

g

Protein

0

g
Calorie Burn Time
How long would it take to burn off 27 Calories of Schweppes Bitter Lemon?
Calorie Breakdown
Where do the calories in Schweppes Bitter Lemon come from?
Ingredients
Carbonated Water, Sugar, Lemon Fruit from Concentrate (2%), Citric Acid, Malic Acid, Antioxidant (Ascorbic Acid), Sweeteners (Acesulfame K, Sodium Saccharin), Preservative (Potassium Sorbate), Stabilisers (Modified Starch, Glycerol Esters of Wood Rosins), Natural Flavouring including Quinine, Colours (Copper Chlorophyllin, Carotenes).